IPNA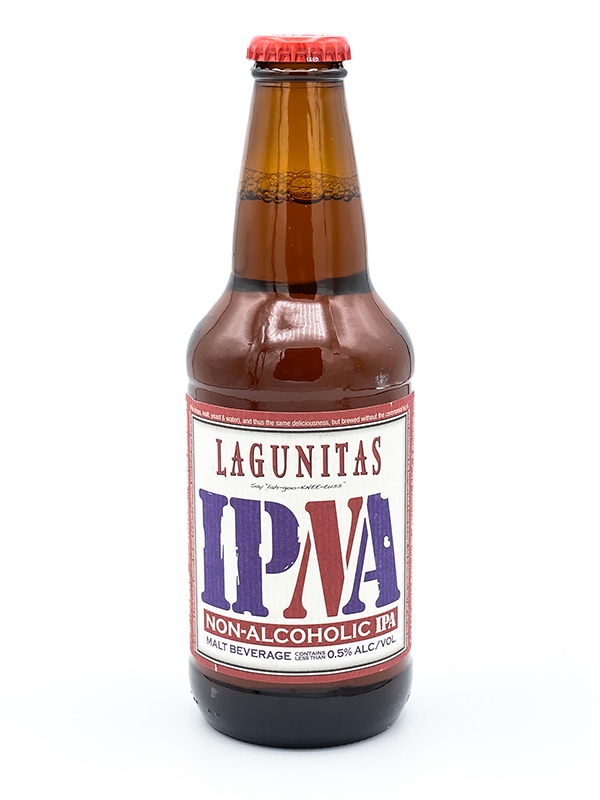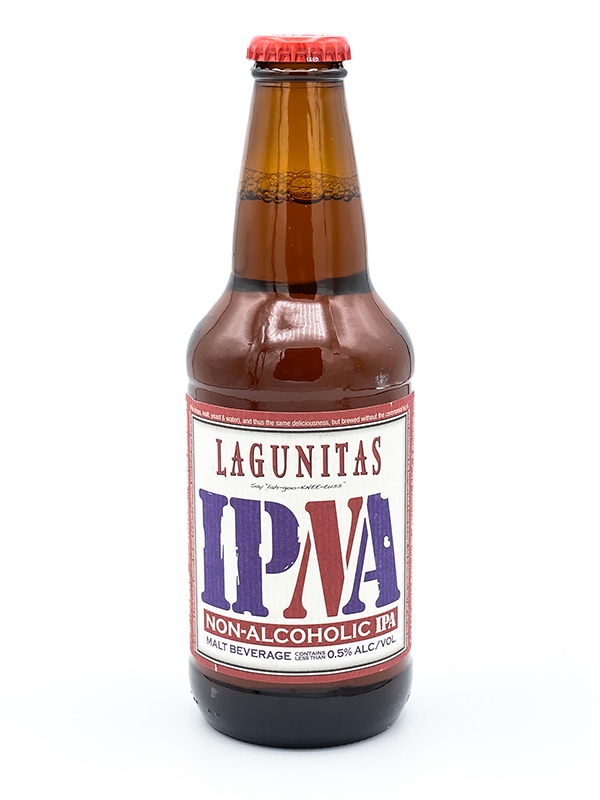 Lagunitas Brewing entered the non-alcoholic beer market at the end of 2020 with an homage to their most famous product. Lagunitas was once the fastest-growing craft brewery in the US before Heineken purchased them in 2017, they now have a couple of non-alcoholic options.
The IPNA is an alcohol-free version of their IPA (a solid and reliable beer for many a year), crafted start-to-finish during the pandemic. Lagunitas use the relatively new approach of removing the yeast during the fermentation process, which stops the alcohol from developing. This locks in the flavors that often get removed during other alcohol removal processes.
IPNA clocks in at 25 IBU (International Bitterness Units) – half as many as the original IPA – which is enough to provide it with great IPA-like bitterness without sacrificing drinkability. The scent is full of pine needles and Mosiac hops, and it pours a golden color with a foamy white head. It has a lightness to it which I like. I think this is a solid NA option for lovers of IPA's.
Style

IPA

Alcohol

0.5%

Calories

80

Low sugar

Unknown

Gluten free

No

Brewery

Origin

California, USA